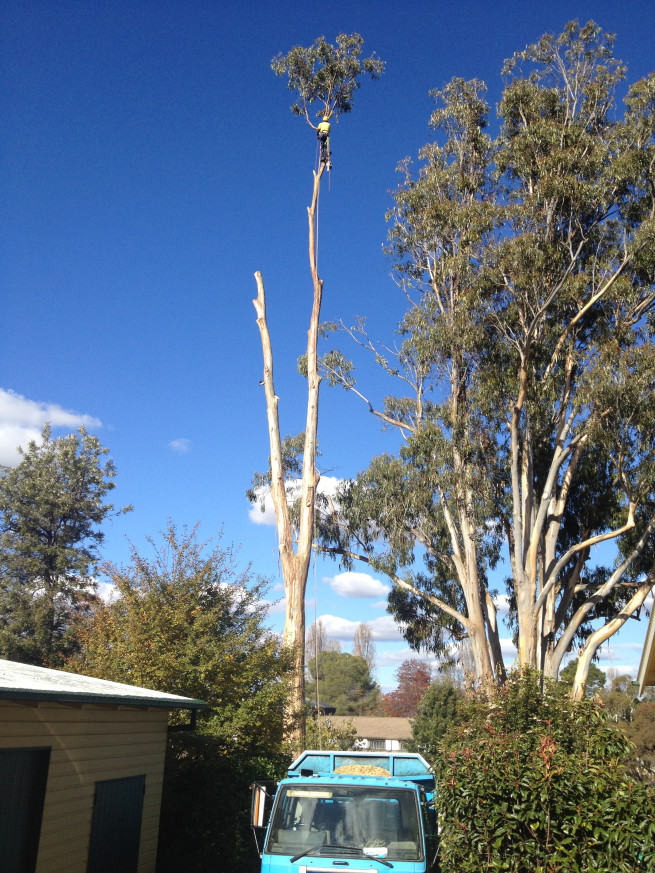 Arborists specialise in the care of individual trees. They are knowledgeable about the needs of trees, and are trained and equipped to provide proper care. Hiring an arborist is a decision that should not be taken lightly. Proper tree care is an investment that can lead to substantial returns. Well cared-for trees are attractive and can add considerable value to your property.
Poorly maintained trees can be a significant liability. Pruning or removing trees, especially large trees, can be dangerous work. Tree work should be done only by those trained and equipped to work safely in trees.
Services an Arborist can Provide
Pruning. An arborist can determine the type of pruning necessary to maintain or improve the health, appearance, and safety of trees.
Tree Removal. Although tree removal is a last resort, there are circumstances when it is necessary. An arborist can help decide whether a tree should be removed.
Emergency Tree Care. An arborist can assist in performing emergency tree care in a safe manner, while reducing further risk of damage to property.
Planting. Some arborists plant trees, and most can recommend species that are appropriate for a particular location.
Plant Health Care. Preventive maintenance helps keep trees in good health while reducing any insect, disease, or site problems.
Many other services. Consulting services, tree risk assessment, cabling and bracing trees, etc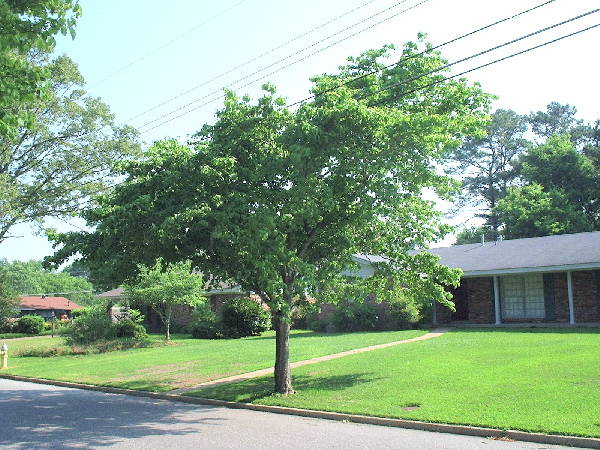 Excerpt from article by ACTEW AGL
Trees and vegetation growing too close to powerlines and other utility infrastructure can cause blackouts, create safety hazards such as grass fires and bushfires, and increase the risk of electrocution. Trees, vegetation and other obstructions can also restrict access to utility infrastructure, preventing essential maintenance from being carried out.
Overhead infrastructure includes powerlines, power poles, overhead cables, and so on.
Four important things to remember
Land owners and occupiers are obliged to keep trees and other vegetation, built structures and permanent landscaping features on their properties clear of powerlines and other utility infrastructure.
Trees and other vegetation growing near powerlines and other utility infrastructure, as well as other potential obstructions (natural or built) must not come within the minimum clearances.
Only ActewAGL-accredited tree surgeons are authorised to work in close proximity to powerlines.
In the event that you experience an electricity outage, planned or otherwise, on no account should you treat overhead powerlines as de-energised and safe for tree trimming or any other purpose.
Be aware that you may still have legal obligations regarding building and access requirements even if the relevant infrastructure is located adjacent to your block and not within your property's boundaries. Minimum distances still apply.
It is the responsibility of all landowners and occupiers to ensure there are no interferences to utility infrastructure. If you engage a draftsperson, builder, architect or landscaper, the landowner is still held responsible if they fail to comply with minimum clearance or damage ActewAGL's infrastructure. Make sure they include these checks in your project.
If you have a privately-owned power pole on your property you are responsible for ensuring that it meets appropriate safety standards.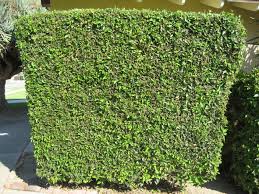 Having a beautiful yard or garden is not entirely dependent on the greenness of your grass or on the brightness of your flowers. Oftentimes the state of your bushes and shrubs will say a lot more about your garden and the overall appearance of your home than grass or flowers can.
Keeping your shrubs and bushes neatly trimmed or shaped can do much to improve the appearance of your yard, but knowing when and how to prune your shrubs and bushes can be tricky, and can often lead homeowners to put off their yard care and allow their shrubs to grow unchecked. This can be damaging to the plant's growth, to the growth of plants around it, and can ruin the appearance of an otherwise carefully cultivated yard. Read on to know when and how to prune your shrubs and bushes.
When and How to Prune
Pruning is a gardening practice that involves manually removing limbs, leaves, nodules, buds and roots from plants as needed or desired. Pruning is mainly used to shape plants, improve health, and increase the size or production of a bush or shrub. Regular pruning should begin when the plant is still young as the removal of large limbs or established parts of the bush or shrub can open the plant to infection or stunt it's growth.
Plants can and should be pruned any time of the year when needed, but pruning should be avoided after new growth has appeared in the spring. Repeated pruning at unnecessary times can damage and kill your bush or shrub. Before you take a pair of clippers to the rose bush or shrub out front, consider why the plant requires pruning.
If you are pruning your bush to remove dead branches and foliage, make your cuts closer to the center of the plant, checking for green shoots growing close by indicating new plant growth. Remove the cut foliage. The green shoots may also be cut, unless desired to fill a hole in the shrub, or to thicken the foliage.
If you are shaping your shrub or bush, consider making light, repeated cuts in desired areas over the course of the next few months to train the bush to grow in one direction. The regular trimming of lateral branches can train shrubs to produce branches that point upward instead.
Pruning can also encourage denser, more rapid plant growth by trimming out the oldest branches. Thinning out an old bush can do wonders by encouraging new growth and can effectively rejuvenate an aging bush. Some larger bushes can lose as much as half their foliage in spring pruning, but will have produced vibrant, thick foliage by the end of the summer in replacement.
What to Use to Prune Shrubs and Bushes
Those who are new to pruning are either afraid of hurting their bushes and shrubs, or wildly delighted and attack their shrub with frightening vigor. Pruning should be a modulated, careful task if you are beginning. Most bushes and shrubs require basic hand pruning shears with anvil or scissor action. If the limb or branch is too thick for a quick, clean cut and you find yourself using the shears to gnaw at the limb, you need bigger shears and you should stop immediately. Wrenching away limbs with inadequate shears can damage the bark and plant and can allow entry for diseases and insects.
Lopping shears, hedge shears and pruning saws are viable options, but should only be necessary on hedge bushes or particularly large bushes or shrubs. Hedges require trimming on an as needed or desired basis, and should be pruned so that the top is thicker than the bottom. Do not begin pruning bushes or hedges at the base of the plant.
If at any time you get worried about your shrub or plant, stop pruning it until you have talked to a gardener at your local nursery or gardening store. An unruly or overgrown plant is a lot less expensive than a dead plant that needs to be removed and replaced. Sometimes a plant needs extensive pruning for optimum health and growth, but oftentimes all it needs is a trim, much like human hair. Less generally turns out to be more.